Difference between revisions of "Spot"
From LRDE
(pas de news pour Spot)

Line 35:
Line 35:
 

| searchlabel =

 

| searchlabel =

 

}}

 

}}

−
 
−

[[Spot/News|More news]].

 
---
Revision as of 16:16, 20 November 2014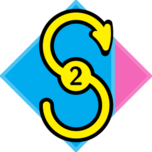 Spot is an object-oriented model checking library written in C++. It offers a set of bricks to experiment with and develop your own model checker based on transition-based generalized Büchi automata.
Spot was born in the MoVe team at LIP6 and is now co-maintained by the LRDE.
The Spot website: http://spot.lip6.fr/
{{{2}}} — {{{3}}}
{{{2}}} — {{{3}}}
{{{2}}} — {{{3}}}
{{{2}}} — {{{3}}}
{{{2}}} — {{{3}}}
{{{2}}} — {{{3}}}